80 YEARS AGO TODAY
Join Us On A Nine-Day Trip To WWII Lisbon
(Day 1)
On April 5, 1941, Claire steps off a train in Rossio station in Lisbon. She's alone, a frightened refugee fleeing war-torn France, and when she arrives in this sunlit city, no one is waiting to meet her. Antonio, a young café waiter, is at the train station too, for a far less noble reason. So begins 'Rossio Square N.°59,' a novel of intrigue and betrayal, lost dreams, and two young people caught up in change they never sought or wanted.
Claire, Antonio and I are going on a nine-day visit of Lisbon, then and now, and you're invited. In addition to an excerpt from the novel, we'll be telling you about fascinating places and strange names, the weird things one discovers (and does) when conducting historical research, the Lisbon of spies who cordially ignore each other, the novel-writing process, and much more. Please join us, and share this post with anyone you think might be interested.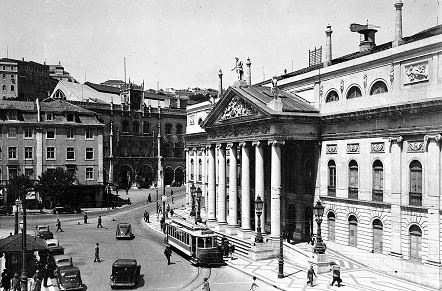 First things first, though. Let me introduce you to Claire, Antonio, and myself.
By April 1941, much of northern Europe was under Hitler's control, their populations enduring uncertainty, hunger, fear and persecution, or fleeing for their lives. Neutral Portugal was seen as Western Europe's last open exit route, and thousands upon thousands of refugees made the difficult journey there – with or without the necessary documentation – in hopes of going on to more welcoming shores. Claire and her family should've been among the lucky ones – they had boat tickets from Lisbon to New York and family in the United States. But at home in Marseille, after months of waiting for travel visas, her father's didn't arrive and the rest of the family was given six hours to leave, an impossible feat. In the end, only 17-year-old Claire was put on the train to meet her uncle in Lisbon.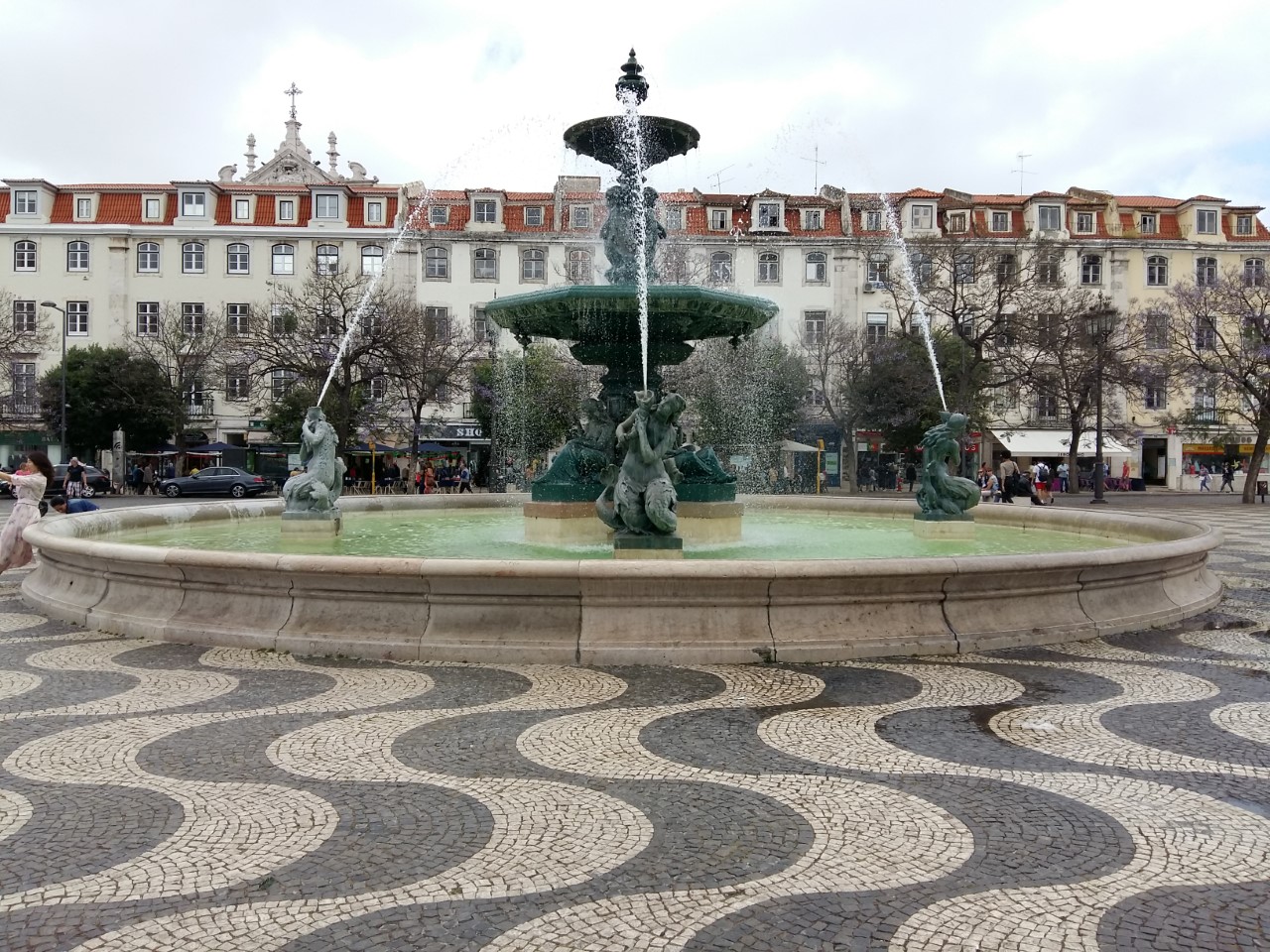 After months of hardship in wartime Marseille, Claire finds Portugal's capital shocking. She marvels at the elaborately sculpted stone façade of Rossio train station, the beautiful inlaid black and white patterns on the paving stones, and the city's light by both day and night. In France, families like hers are trying not to be noticed, going dark when night falls, and living on simple fare like bread, tomatoes, nuts and sardines. In Lisbon there is laughter and bustle, butter and coffee and chocolate, and cars not subject to petrol rationing. It's amazing, but not what she wants. Her family is still in France, her uncle didn't meet her at the station, and the first person she locks eyes with upon arrival seems to be a common thief.
Antonio, a young waiter at the Chave d'Ouro café who dreams of becoming an artist, has his own problems, both personal and professional. But the guns and tanks of war are far away, Portugal's Prime Minister is keeping the country safely neutral, and Antonio isn't too worried about the influx of foreigners. Especially the women, sophisticated and exotic, who do scandalous things like come to the café without a male escort, smoke, and go bare-legged instead of wearing stockings. Antonio may yearn for more in life, but for the moment he's satisfied enough. Until he meets Claire.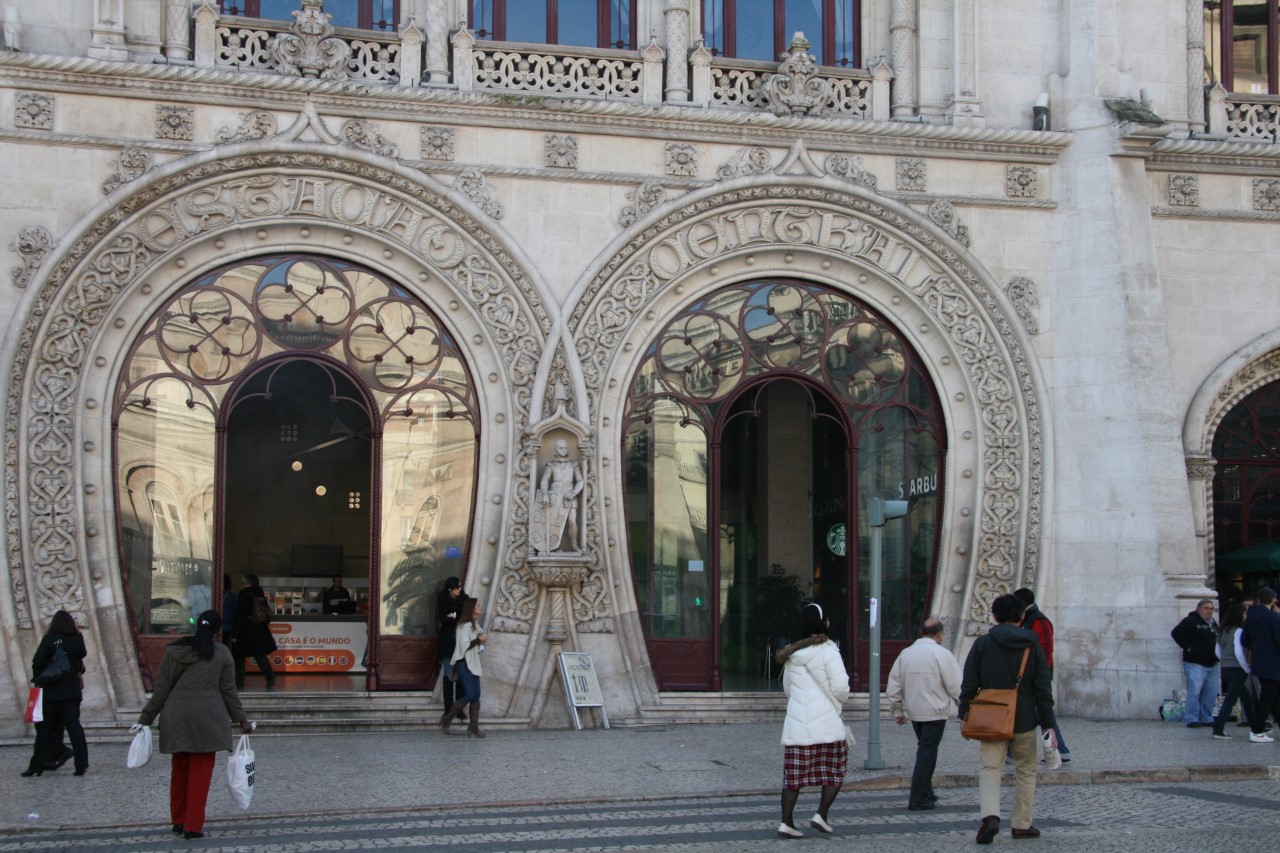 As for me, I've made my home in northern Portugal after living and working in France, Italy, Belgium and Cape Verde. I grew up in Williamsburg, Virginia, one of the U.S.'s most important colonial-era towns. Somewhere along the line, after I outgrew shenanigans like sneaking into the gardens of the restored colonial governor's palace with my friends at night, I wanted the stories of that past place and time to become a part of me. I met Claire and Antonio in a similar way. In a place and time that I find fascinating, they are two people pushed by circumstances into extraordinary lives. It's my privilege to tell their story. If you want to see how it begins, click on the photo with an excerpt.