80 YEARS AGO TODAY
Out And About With Claire And Antonio
(Day 4)
April 8, 1941: Thousands of people fleeing Hitler's advance are converging on Portugal, one of the continent's few remaining exit routes. My novel, 'Rossio Square N.°59,' is the story of Claire, a young French refugee who fears her family won't make it to Lisbon before the ship they're scheduled to take leaves, and of Antonio, a Portuguese café waiter who dreams of becoming an artist.
Claire, Antonio and I are on Day 4 of our nine-day visit to Lisbon, then and now. Please join us! In addition to an excerpt from the novel, we'll be telling you about fascinating places and strange names, the weird things one discovers (and does) when conducting historical research, the Lisbon of spies and secret police, the novel-writing process, and much more. Today – April 8, 1941 – Antonio's decision to investigate the murder of a friend gets him in trouble (To find out more, watch the video or read the excerpt in the photo.) and we (in 2021) follow them around – and beyond – the city. Don't forget your comfortable shoes…
Those who ended up in Lisbon during this period weren't there as tourists, although some wrote later about pleasant moments in the sun, the abundant food, fado music and the manner – in general – that they were accepted by the Portuguese population. Many spent countless hours at the consulates of foreign countries and at the offices of shipping companies, trying to secure passage to New York, Buenos Aires, Rio, Cape Town, or elsewhere. Or like Claire, they lined up at the poste restante, located under the arcades on Comércio Square, desperately hoping for word from loved ones or news that they'd been granted a visa to travel.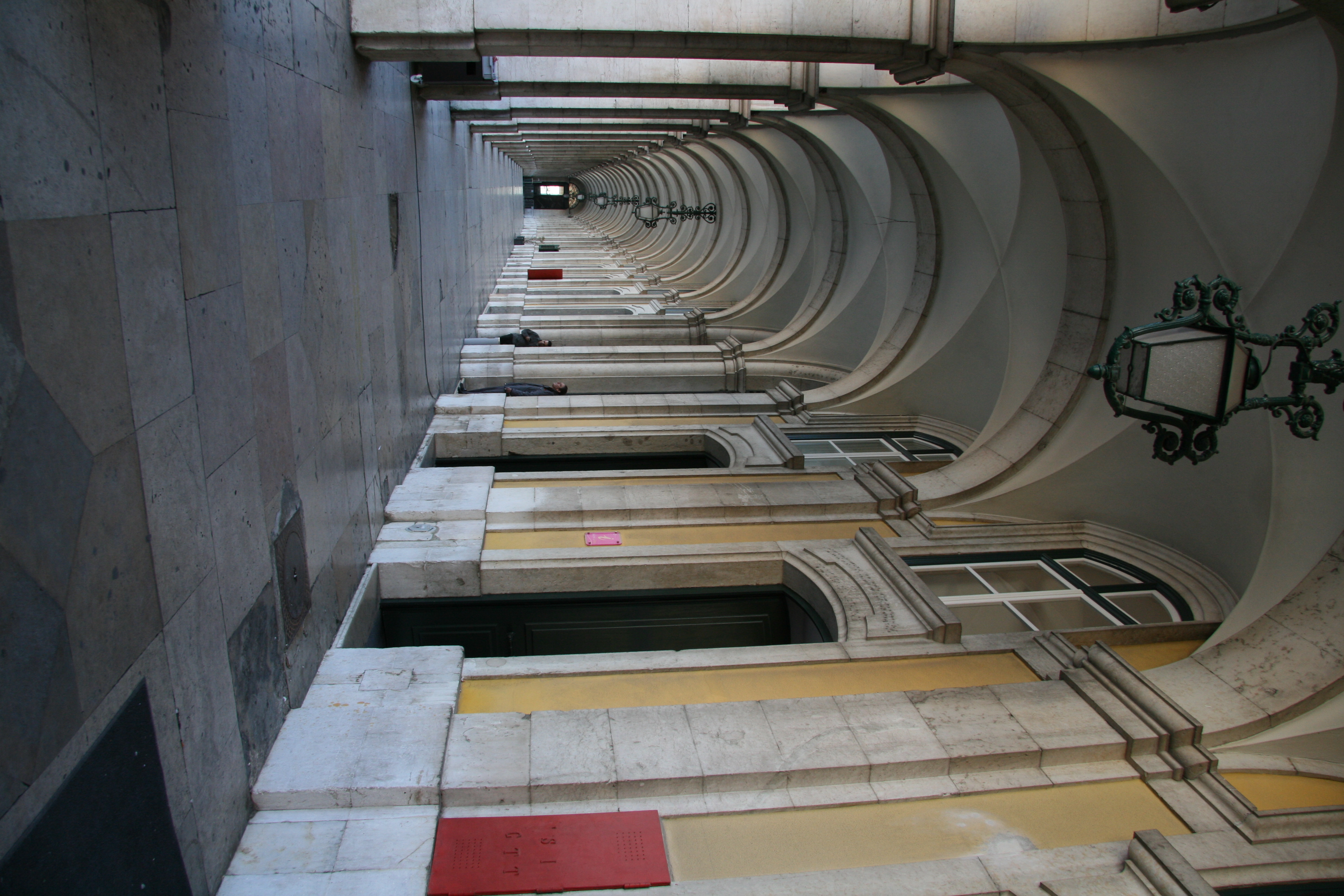 In his memoir Viagem ao Destino, Alfred Doblin wrote that "They were there in droves, (…) in rows, refugees, shipwrecked, all of them inquiring about letters and telegrams. Most of them are well-dressed men and women, showing the signs of their destiny on their faces and in their movements: an uneasy restlessness, tension. (…) They are tired of asking and not getting an answer. Some receive a letter, and soon others rush up, wanting explanations. They came in the morning or in the evening, there were those who came in the morning and in the evening."
For those forced to stay for more than a few days, there were beautiful places and imposing monuments to see in and around the city. On her first day, Claire finds one of the most expansive overlooks, the garden of Saint Pedro of Alcântara, although it doesn't turn out to be the peaceful refuge she's expecting. With Antonio, she discovers the ruins of the fortified Saint George castle high on another hill, with its splendid view of the river and the red tile roofs of downtown.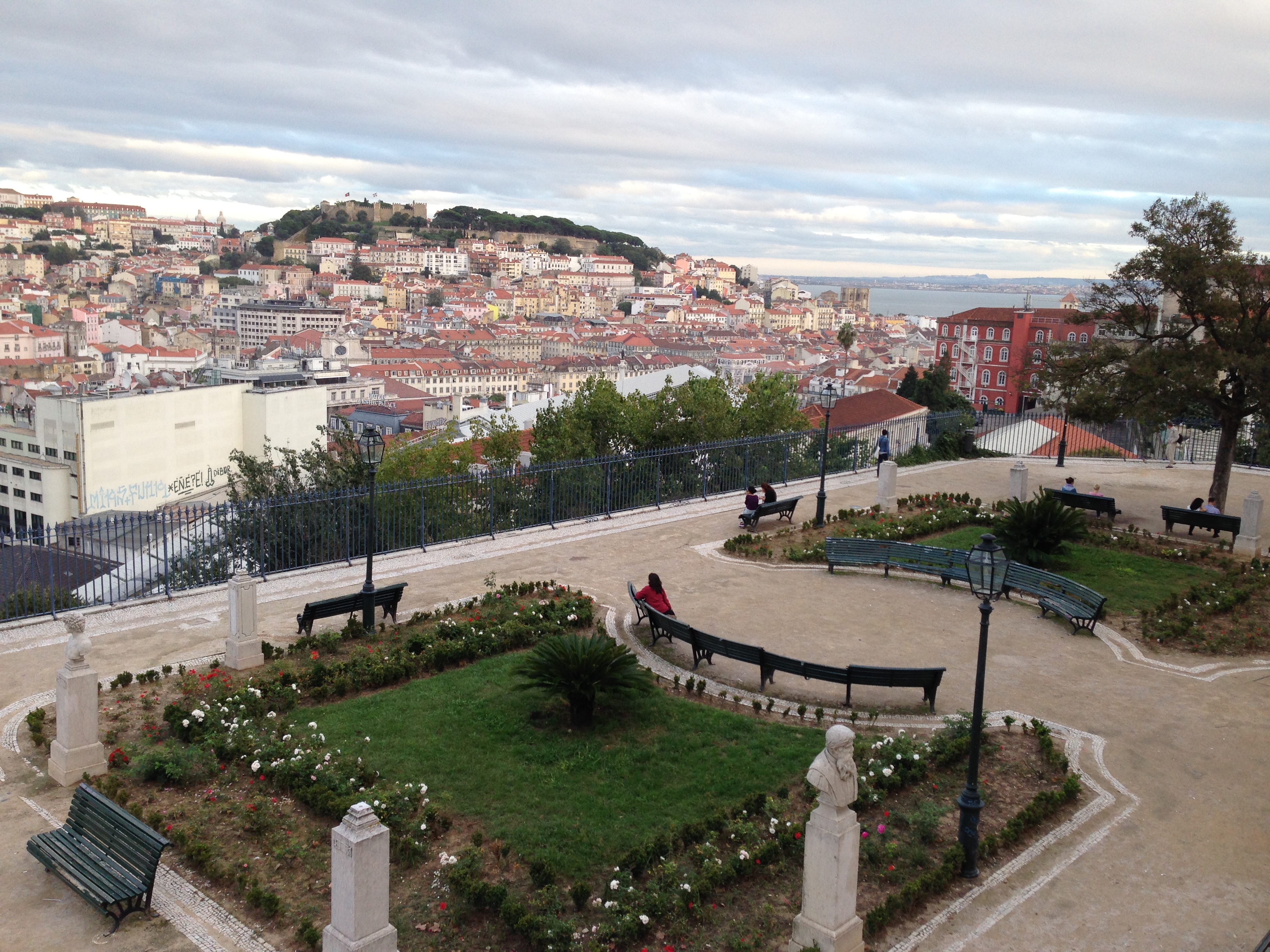 Separately, they both travel downriver to Belém, known for its 16th century tower and the Monastery of Jerónimos. But Antonio's lost a friend and Claire is intent on finding two missing children. Taking time to stop and appreciate the ornate, sculpted stone of the monuments doesn't even cross their minds.
Together, they take the train along the river to the resort town of Estoril, where some of the wealthier refugees stayed at the opulent Hotel Palácio (which still exists). Claire's not about to enter the Estoril casino nearby, as Antonio seems to want. But many others, including Ian Fleming, the British naval intelligence officer who created James Bond, gambled there during WWII. It's said he used the experience as inspiration for a scene in his book Casino Royale.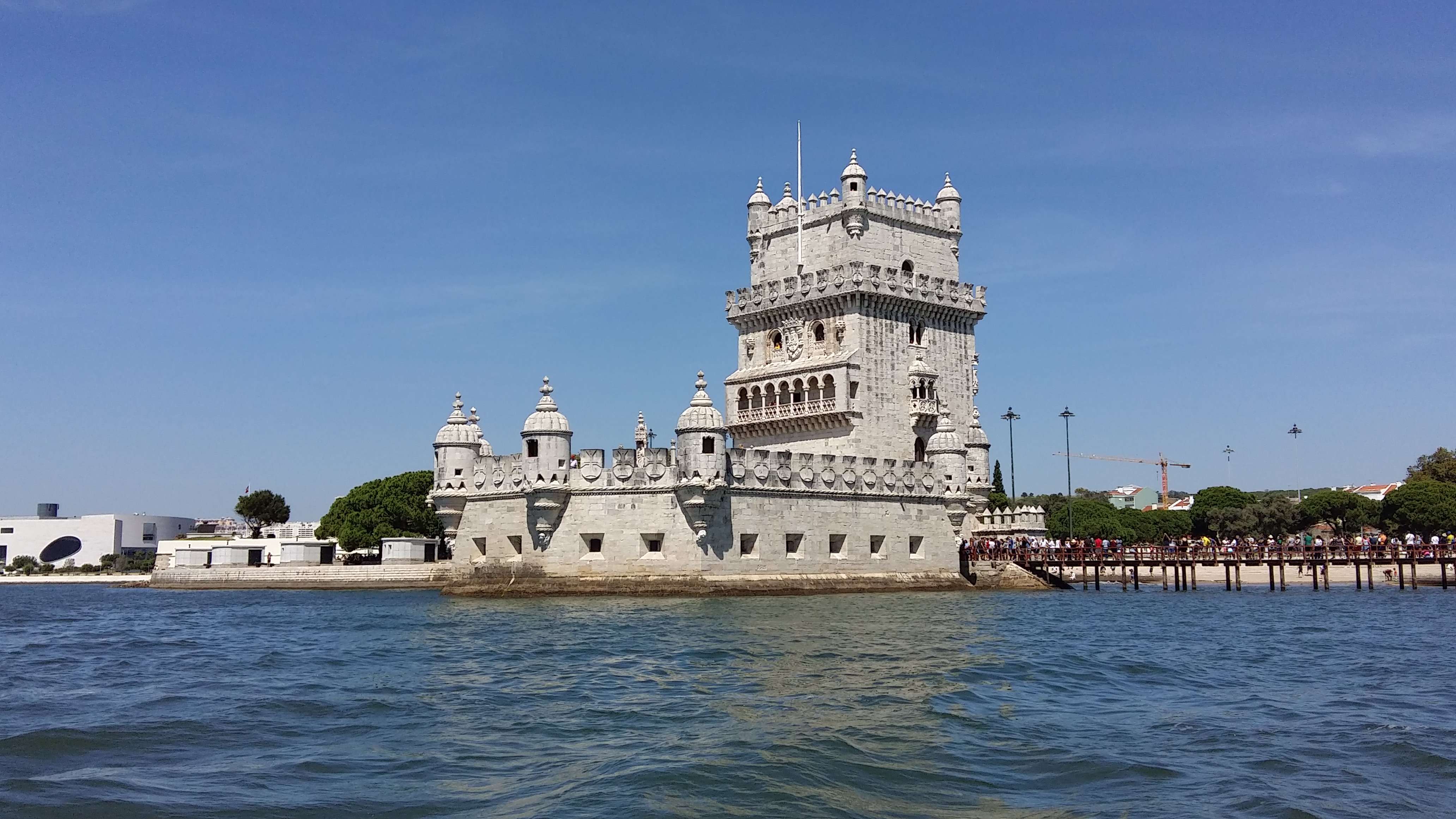 It's on Estoril beach that they witness a clear clash of cultures: a uniformed policeman trying to measure a foreign woman's bathing suit to see if it meets Portuguese standards of modesty. Surreal, I know, but true, and it just had to go into the novel. There's a 1941 photograph from the Vida Mundial Ilustrada that shows a member of the Beach Patrol Police berating a couple for wearing inappropriate bathing suits, and a similar account by Peggy Guggenheim, an art collector and refugee, who complained of police who measured and then fined them for wearing indecent suits.