80 YEARS AGO TODAY
Getting to Lisbon, And Leaving It
(Day 5)
April 9, 1941: Europe is at war and thousands of people are converging on Portugal, one of the continent's few remaining exit routes. 'Rossio Square N.°59,' tells the story of Claire, a young French refugee who wants to find two children who have gone missing, and of Antonio, a Portuguese café waiter who starts to lose faith in Portugal's "neutrality" after the murder of a friend.
Claire, Antonio and I are on Day 5 of our nine-day visit to Lisbon, then and now. Please join us! In addition to an excerpt from the novel, we'll be telling you about fascinating places and strange names, the weird things one discovers (and does) when conducting historical research, the Lisbon of spies and secret police, the novel-writing process, and much more. Today – April 9, 1941 – Antonio learns about an attack on a refugee ship (To find out more, watch the video or read the excerpt in the photo.) and we, 80 years later, join the uprooted masses trying to get to Portugal.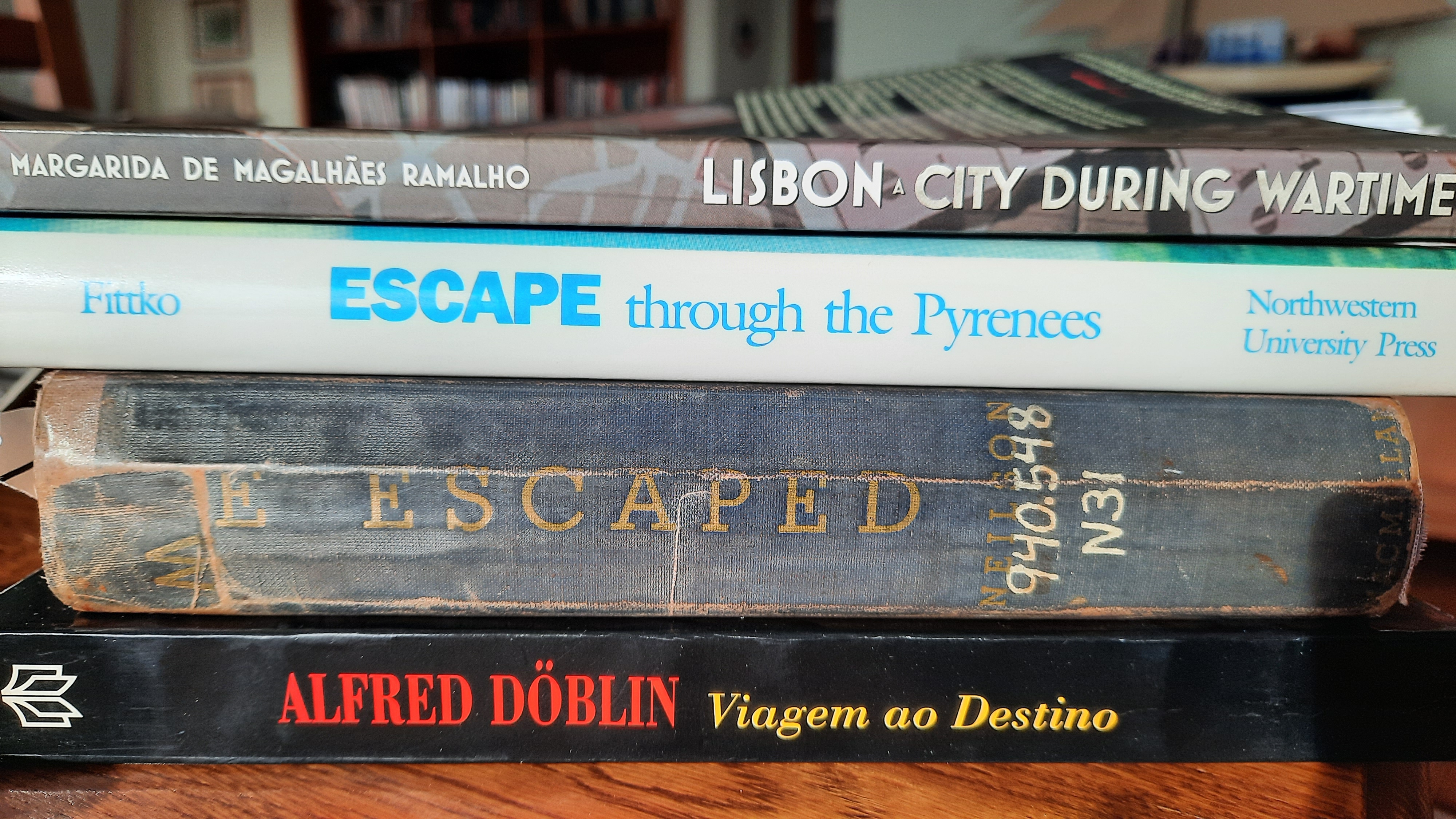 Lisbon was a paradoxical safe haven. Refugees were desperate to get there, and just as desperate to leave. Voyages both coming and going were long and perilous. Esther's flight from Belgium in my book was in part inspired by former U.S. Secretary of State John Kerry, who said in a speech that, "(A)s the Germans were marching into Paris, my mother got on a bicycle with her sister and a couple of friends and biked out of Paris and forged her way across France (and) got to Portugal, where she got help to get on a ship to come back to America." Esther's tale of seeing horrific attacks on those fleeing by car was written after I interviewed a WWII refugee (more on that in tomorrow's blog) and read this passage in Margarida de Magalhães Ramalho's Lisbon: A City During Wartime: "From time to time German planes appeared, enjoying themselves by machine-gunning the lines of cars. Many people thought that it was enough to put mattresses on top of the cars to stop the bullets from coming through (…)"
For many refugees, travel documents were often almost impossible to get. "Obtaining a transit visa, valid for three months, required an exit visa from France, a transit visa for Spain, a visa from the destination country, and a passage by sea that was confirmed and already paid for," writes Christina Heine Teixeira in the article Lisbon, Symbol of Hope and Liberty. In some cases, like Claire's, people were given impossibly short deadlines; most were forced to leave with only minimal possessions. Many refugees in France gave up – or knew they'd never be given visas – and decided to escape over the Pyrenees, as Uncle Vincent and others do in 'Rossio Square N.°59.' Some were caught, detained, turned back, or had to bribe Spanish border guards in order to pass. Lisa Fittko's Escape Through the Pyrenees describes her fraught attempts to guide refugees across the mountains in 1940 and 1941.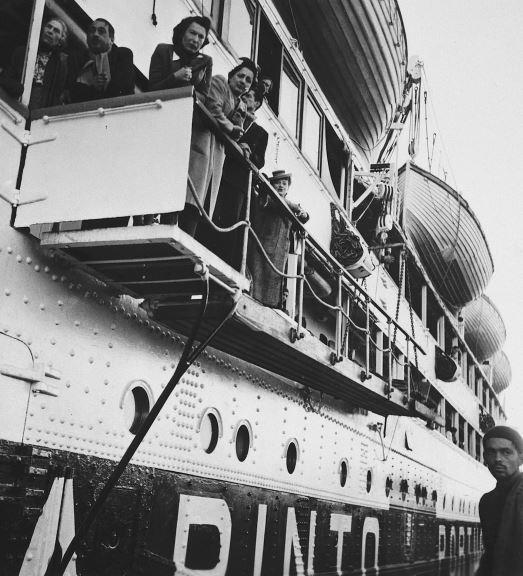 Many, of course, started much further away than France. In the book We Escaped: Twelve Personal Narratives of the Flight to America, an artist from Prague recounts her flight from Czechoslovakia, where "the Gestapo was making arrests all around us," to Rome. There, the French visa she was waiting for didn't come, so she left for San Remo, which "was full of agents dealing in false passports and illegal methods of getting across the border." She and several others were smuggled on a fishing boat to France, where they were promptly arrested and taken back to the border. The Italians didn't want them back, she writes, "so there we stood on the St. Louis Bridge, between France and Italy, while an argument about us went on." She soon tried again, and managed to cross the French border on foot. "The climb was so stiff that we had to throw away our hats and bags – everything that hindered us," she wrote. She stayed in Nice until France entered the war. "Just as the food situation was getting serious," her American visa arrived and she requested her Spanish and Portuguese transit visas. She finally got her documents and traveled – after a long, worrying inspection at the French-Spanish border – by train to Barcelona, then to Madrid and on to Portugal which, she says, was "the first country in many months where one could really eat."
Once in Lisbon, refugees could leave by plane – if they were very wealthy – or by boat. The Serpa Pinto, which has a fictional role in my novel, was a real ship that made numerous transatlantic voyages during the war. In fact, when I was working at the U.S. Mission to the European Union in Brussels (and also writing 'Rossio Square N.°59'), I learned that the mother of our then-ambassador Anthony Gardner sailed on the Serpa Pinto from Lisbon to the United States the same month my novel takes place, in April 1941.
But even leaving Lisbon wasn't easy. Many countries were not eager to take refugees in, the sea lanes were made hazardous by German U-boats, and in Spring 1941, the American Export Line suspended the sale of passenger tickets between Lisbon and New York because it didn't have enough ships to meet demand.