80 YEARS AGO TODAY
Spies in the Brothels (and Everywhere Else)
(Day 7)
April 11, 1941: Europe is at war and thousands of people are converging on Portugal, one of the continent's few remaining exit routes. 'Rossio Square N.°59' tells the story of Claire, a young French refugee anxious about her family's fate, and of Antonio, a Portuguese café waiter who gets in trouble with the Portuguese secret police.
Claire, Antonio and I are on Day 7 of our nine-day visit to Lisbon, then and now. Please join us! We're talking about the weird things one discovers (and does) when conducting historical research, the Lisbon of spies and secret police, the novel-writing process, and much more. Today – April 11, 1941 – Claire worries about leaving Portugal before her family arrives (watch the video or read the excerpt below) and we go undercover with the spies.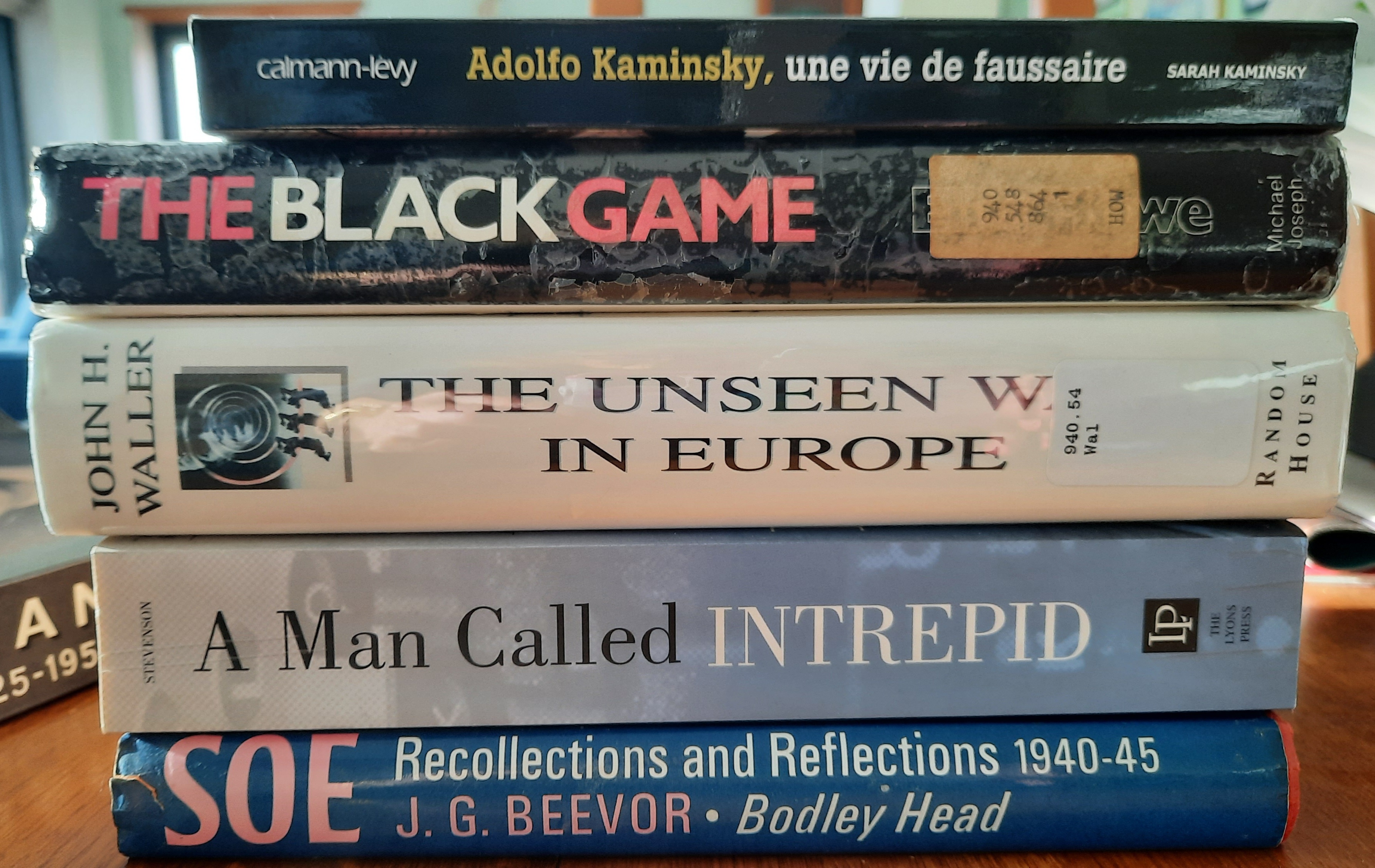 During WWII, Lisbon and nearby towns such as Cascais and Estoril were known to be hotbeds of intrigue, with agents from all the warring parties operating under the watchful eye of Portugal's Polícia de Vigilância e da Defesa do Estado (PVDE). Undercover activities ran the gamut, from the monitoring of enemy ship movements to a German scheme to kidnap the Duke of Windsor, Britain's former king, in Cascais.
A German incursion into the Iberian Peninsula (including the capture of Gibraltar from the British), was still considered probable in April 1941. Unbeknownst to Portuguese authorities, J.G. Beevor, a member of Britain's secret Special Operations Executive (SOE), had been sent to Lisbon in January to organize a local resistance movement – including people like Antonio – that would be able to destroy major infrastructure or engage in guerrilla warfare. "In the event of a German invasion of Portugal (…) and the overwhelming of government and armed forces, I was to be prepared to demolish the oil installations in the Tagus estuary as Target No. 1," Beevor writes in his memoir SOE: Recollections and Reflections 1940-45. Beevor notes that since he didn't speak Portuguese, he found it "essential to operate though British residents fluent in the language," as happens in my novel.
The night Antonio spends atop a wall, puzzling over an oddly shaped antenna behind a building, was inspired in part by Beevor's account of a local informant who gave him information about a radio direction finder that had been erected in a German-owned house. That information, Beevor learned later, helped them identify a German naval intelligence unit that was tracking the routes of British convoys.
While we're talking about tracking British ship movements, here's another tidbit from Beevor that I enjoyed integrating into my story. As Antonio witnesses during a rather unconventional visit to a brothel, British seamen "were one of the Abwehr's best sources of information in the U-boat war. The Abwehr [Germany's military intelligence service] financed or controlled a few brothels, where the girls were briefed on extracting and memorizing the details of routes and dates of convoys." The Germans, however, were not the only ones playing that game. "The British Shipping Office (…) was not idle and had good relations with certain other houses," Beevor adds.
Many books have been written about the exploits of the spies and double agents who operated during the war. My fictional story of the coal bomb was inspired in part by the adventures of a British double-agent called Zigzag who convinced the Germans to hand over an example of this revolutionary technology by telling them he would use the bombs to sink a British merchant ship.