80 YEARS AGO TODAY
Salazar, Neutrality & The Wider World Outside
(Day 8)
April 12, 1941: Europe is at war and thousands of people are converging on Portugal, one of the continent's few remaining exit routes. 'Rossio Square N.°59,' tells the story of Claire, a young French refugee worried about her approaching departure, and of Antonio, a Portuguese café waiter who doesn't want Claire to go.
Claire, Antonio and I are on Day 8 of our nine-day visit to Lisbon, then and now. Please join us! Today – April 12, 1941 – they escape to a safe house (watch the video or read the excerpt below) while we take a look at what else is happening in the world.
Portugal's importance to both sides in the war was far greater than its population of fewer than eight million people would suggest. As author Neill Lockery says in Lisbon: War in the Shadows of the City of Light, 1939-1945, Portugal, its Azores islands in the Atlantic, and its African colonies held key geographical positions; the country had excellent shipping facilities and access to routes to the Mediterranean and the Americas; and its mines were one of the only sources of the key wartime raw material wolfram (tungsten), which was used to harden steel. Everybody wanted what Portugal had, and Prime Minister Salazar knew it. During a years-long (and ultimately successful) balancing act, he avoided economic sanctions from Britain and the U.S. for aiding Germany, ensured that Portugal did nothing to provoke a German invasion through Spain, and preserved the country's sovereignty and its colonies.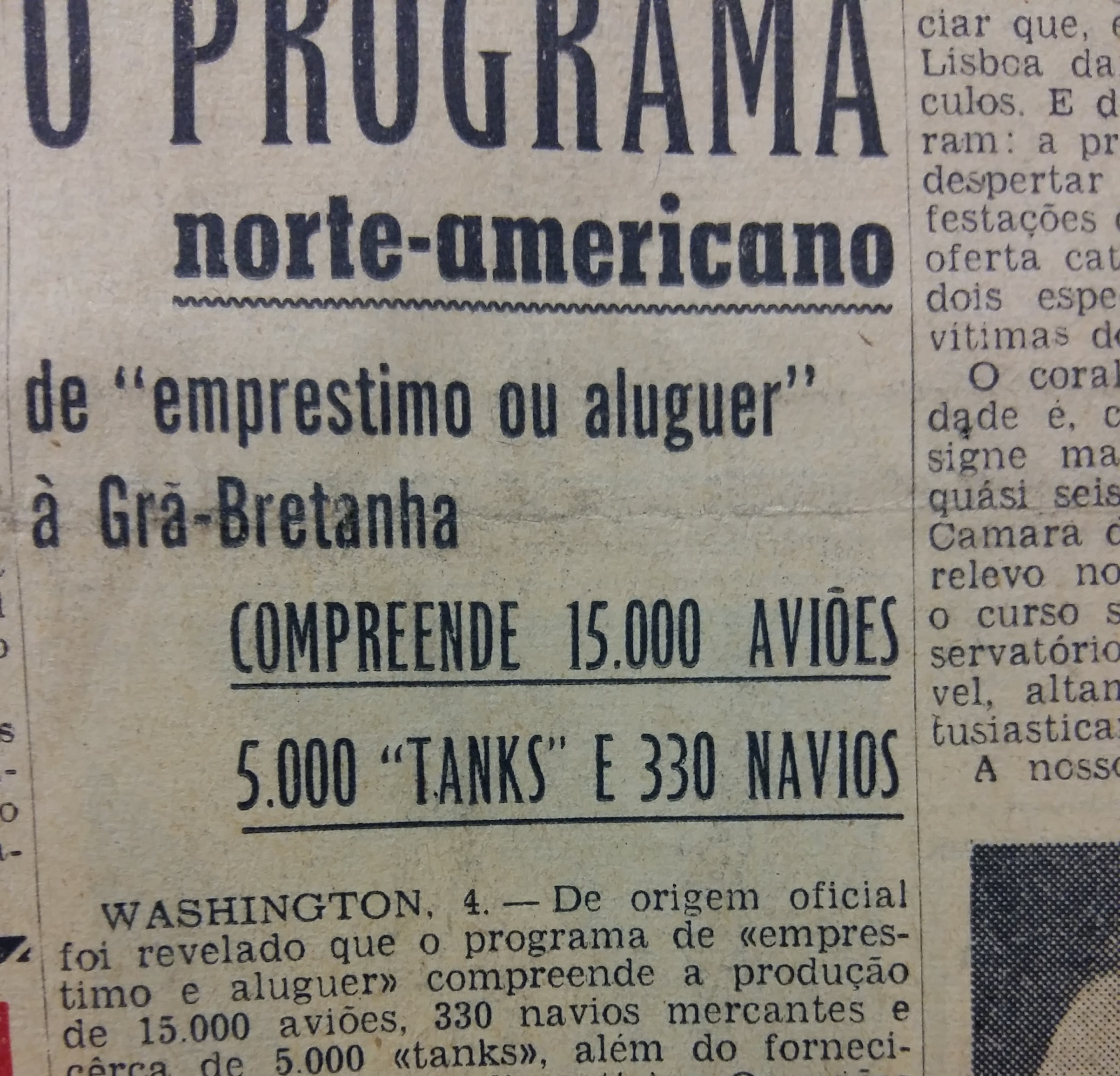 The belligerents didn't make this easy, and Salazar must've sometimes felt that they were egging each other on, to Portugal's detriment. In April and May 1941, for example, in a flurry of diplomatic activity, the Portuguese government accused U.S. President Roosevelt of "utterances (…) that might be availed of by Germany as an excuse for seizing the Azores and the Cape Verdes for herself, or what would be a terrific blow for [Salazar's] country, to seize and occupy Portugal." The Prime Minister was right to be worried, but not only about German intentions. A May 3 telegram from London to Washington expressed concern about German activities on the islands ahead of a possible armed expedition. To forestall this, said the telegram, Britain might decide to move against these islands, although we would "declare that they are occupied only for the purpose of British defense and not for permanent occupation and that we will restore the islands to Portuguese sovereignty at the close of the war if Portugal is restored as an independent nation." Salazar would not have been reassured.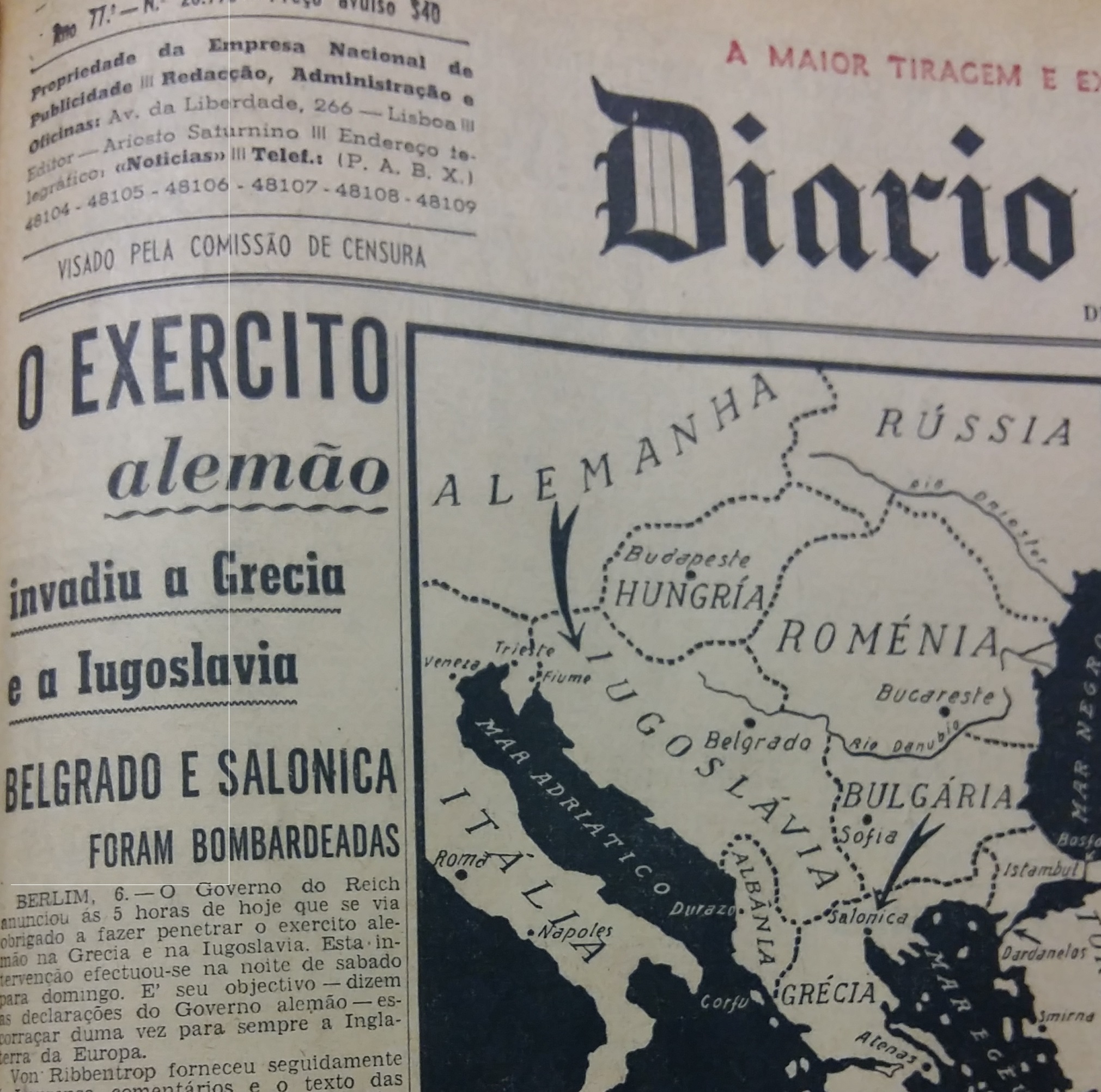 In Spring 1941, the U.S. and Britain did have serious concerns not only about the island territories, but about the stability of the Iberian Peninsula itself. In a diplomatic telegram dated April 11, British Prime Minister Churchill warned that "The capacity of Spain and Portugal to resist the increasing German pressure may at any time collapse, and the anchorage at Gibraltar be rendered unstable." Another telegram a few weeks later stated that, "We cannot provide an army to defend Portugal on the mainland, and the same is true of Spain, though we would try to help a guerilla there."
These telegrams, now declassified, were part of the secret conversations that went on during wartime. A much more public record, of course, is found in the press. When I was writing 'Rossio Square N.°59,' I needed to establish a timeline, so off I went to the archives of the Diário de Notícias newspaper in Lisbon.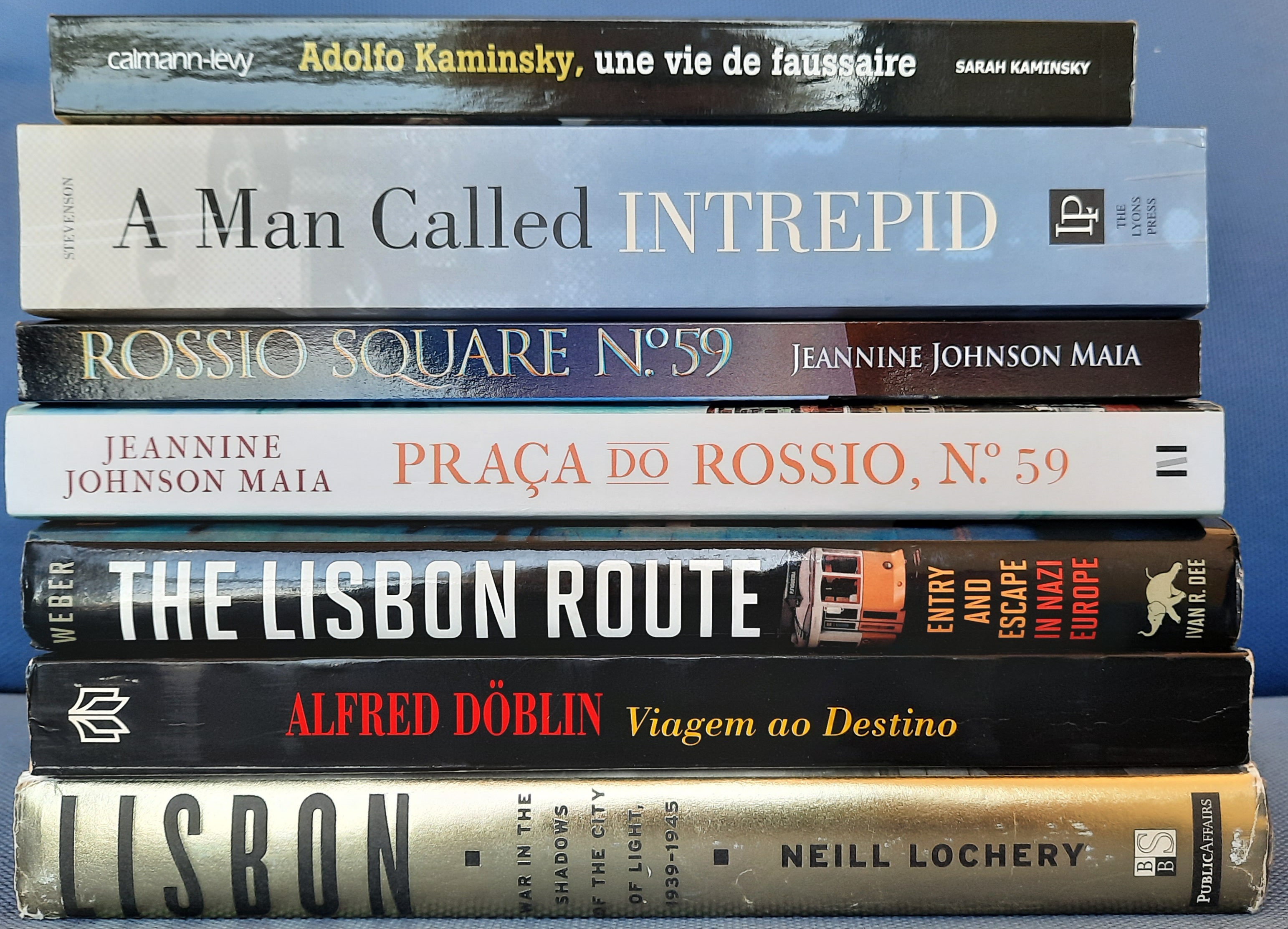 If you had picked up a paper between April 1 and 14, 1941 – as a number of characters in 'Rossio Square N.°59' do – the worldwide scope of the war would have been inescapable. On the day of Claire's arrival came news of the American Lend-Lease program of military aid to Britain. Two days afterwards, a headline trumpeted "German Army Invades Greece and Yugoslavia: Belgrade and Thessaloniki Bombed." We learn that Britain is withdrawing from Libya under strong Italian and German pressure, Turkey is evacuating the inhabitants of Istanbul, and Japan has asked Germany for 1500 planes and their crews. Articles appeared almost daily about the sinking of ships in the Atlantic and Mediterranean and bombing raids over England, Northern Ireland, Calais, Dunkirk, Ostend, and Berlin.
The newspapers also provided more mundane accounts of daily life. During this period, we learn, Alfred Hitchcock's film Mr. and Mrs. Smith was playing in Lisbon, women in Paris were reportedly lining up at pharmacies ahead of a possible shortage of lipstick and perfumes, and the starlet (and spy) Josephine Baker was in Portugal to sing at a gala in support of victims of a cyclone earlier that year.
See you tomorrow!