80 YEARS AGO TODAY
The History Behind The Facades
(Day 9)
April 13, 1941: Today is the last day in our journey with Claire and Antonio through WWII Lisbon. I hope you enjoyed peering out the window of the Colonial boardinghouse with Claire and ordering coffee from Antonio in the Chave d'Ouro café (and maybe rubbing shoulders with a spy while you were at it). We've traveled with refugees from all over Europe whose lives were upended by this awful conflict, watched the Lisboetas struggle to cope with the foreigners and their strange customs, entered the world of the secret agent and saboteurs, and seen how Portugal was affected by what was happening beyond its borders.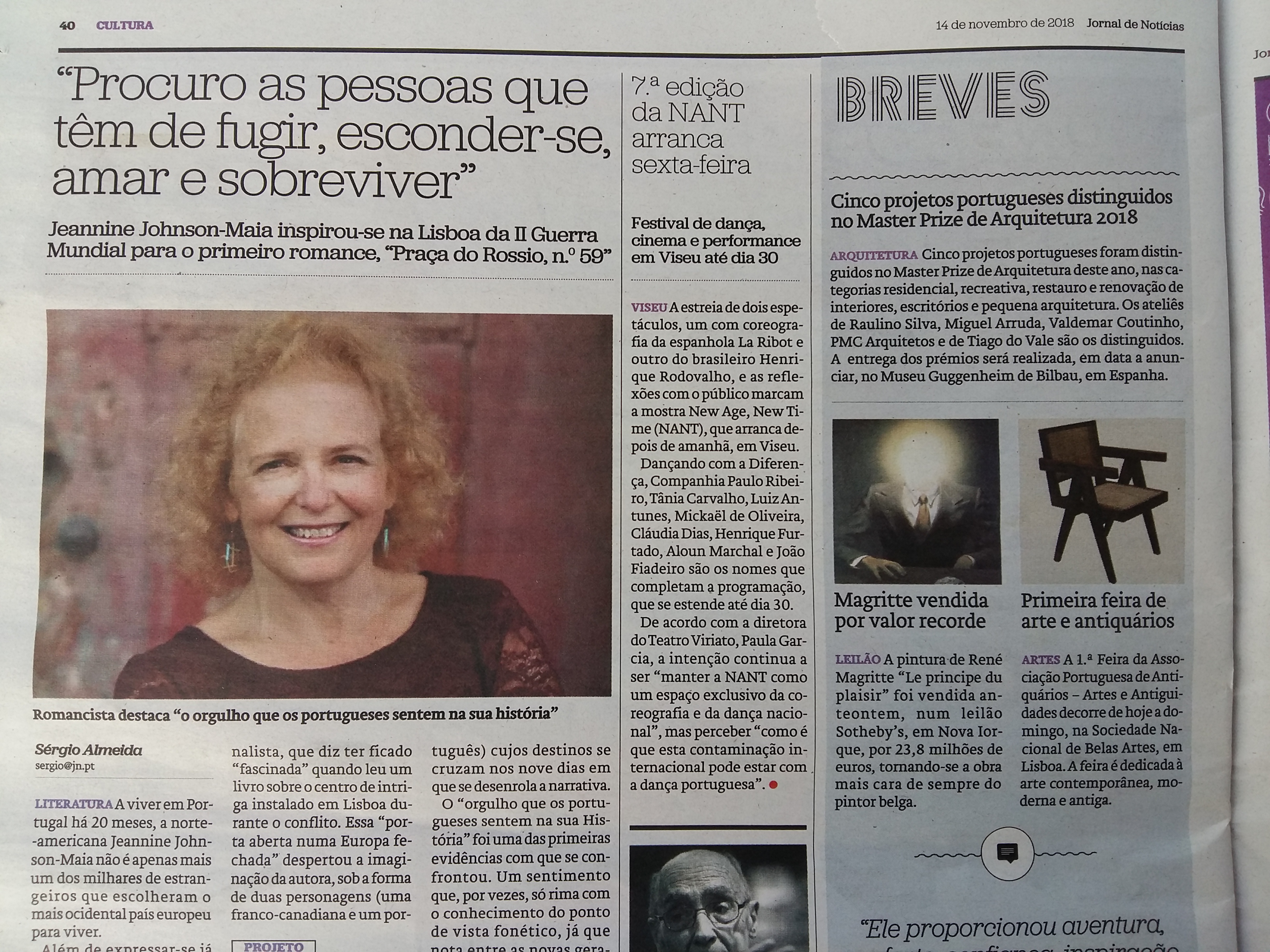 You can still walk many of the same avenues as Antonio and Claire did, and see the same squares and buildings. The context, though, has changed enormously. I hope that, through these blogs and Claire's and Antonio's adventures in Rossio Square N.°59, I've helped you imagine what might've gone on behind some of those facades 80 years ago, amid the turbulence of WWII.
If messes give you hives, don't look at the photo of my worktable during this project. As you've probably gathered, there's a vast amount of literature on Portugal during WWII and my little library only scratches the surface. My goal over these past nine days wasn't to be comprehensive, of course, but to give you an idea where the inspiration for Rossio Square N. 59 came from, how some of the research and field work was done, and to share with you the marvel and mess of writing a novel. I hope I succeeded.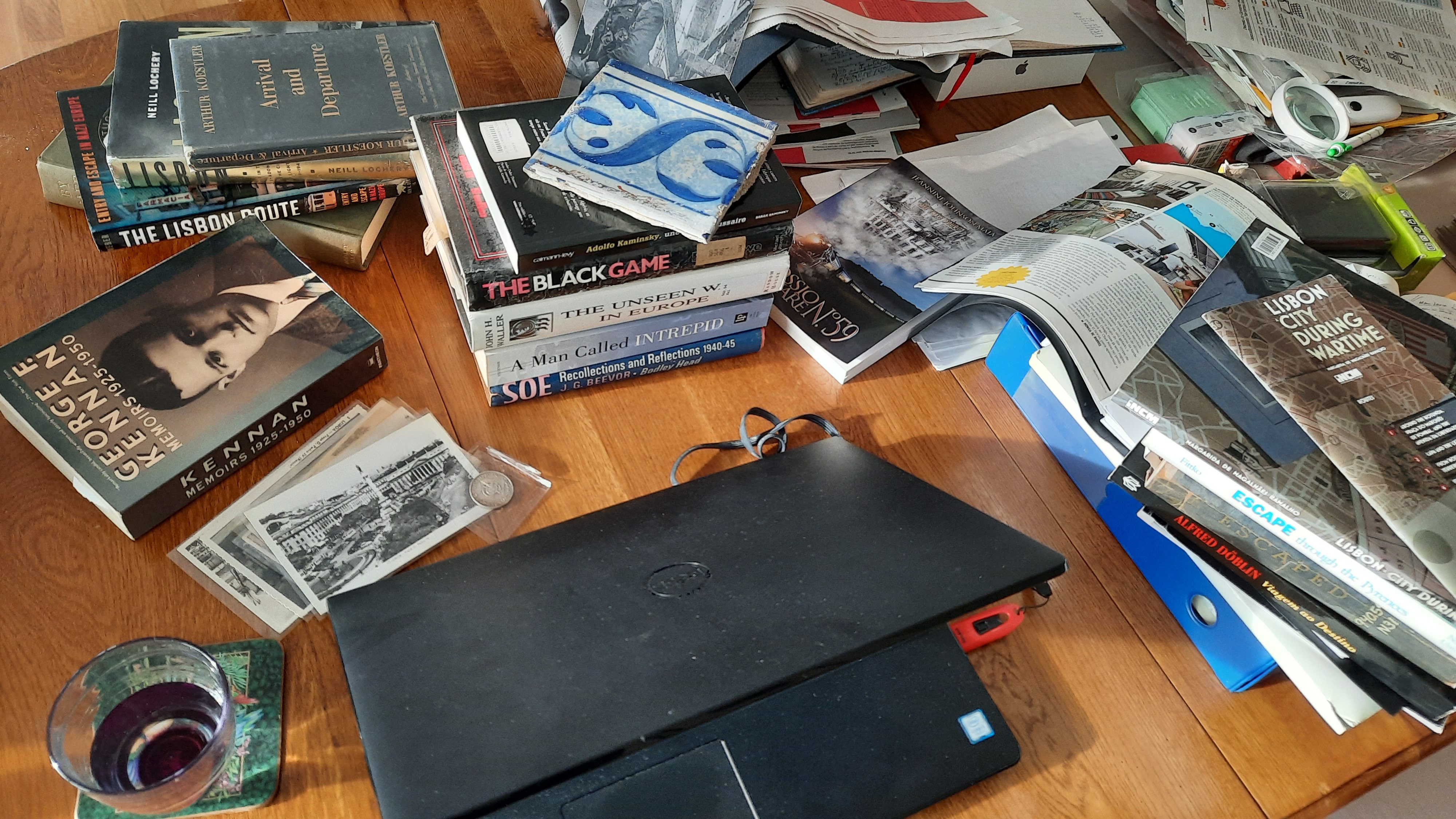 Some very special people helped make this project possible. I want to thank José and Vera Mota for help with translations into Portuguese (any mistakes are entirely my own, but I'm trying!), Célia Pinho for reading the audio excerpts in Portuguese, and my editor Marta Ramires at LeYa/Casa das Letras for providing two prizes for the book giveaway. A huge thank you goes to Daniel Johnson Maia, who built me a beautiful new website in less than a week, and to Cathy Akli for editing the videos and creating my YouTube channel.
Thanks to all of you, too, for your company and your comments. I look forward to bringing you more book writing and researching news. Please stay in touch so we can continue this conversation. Until next time…