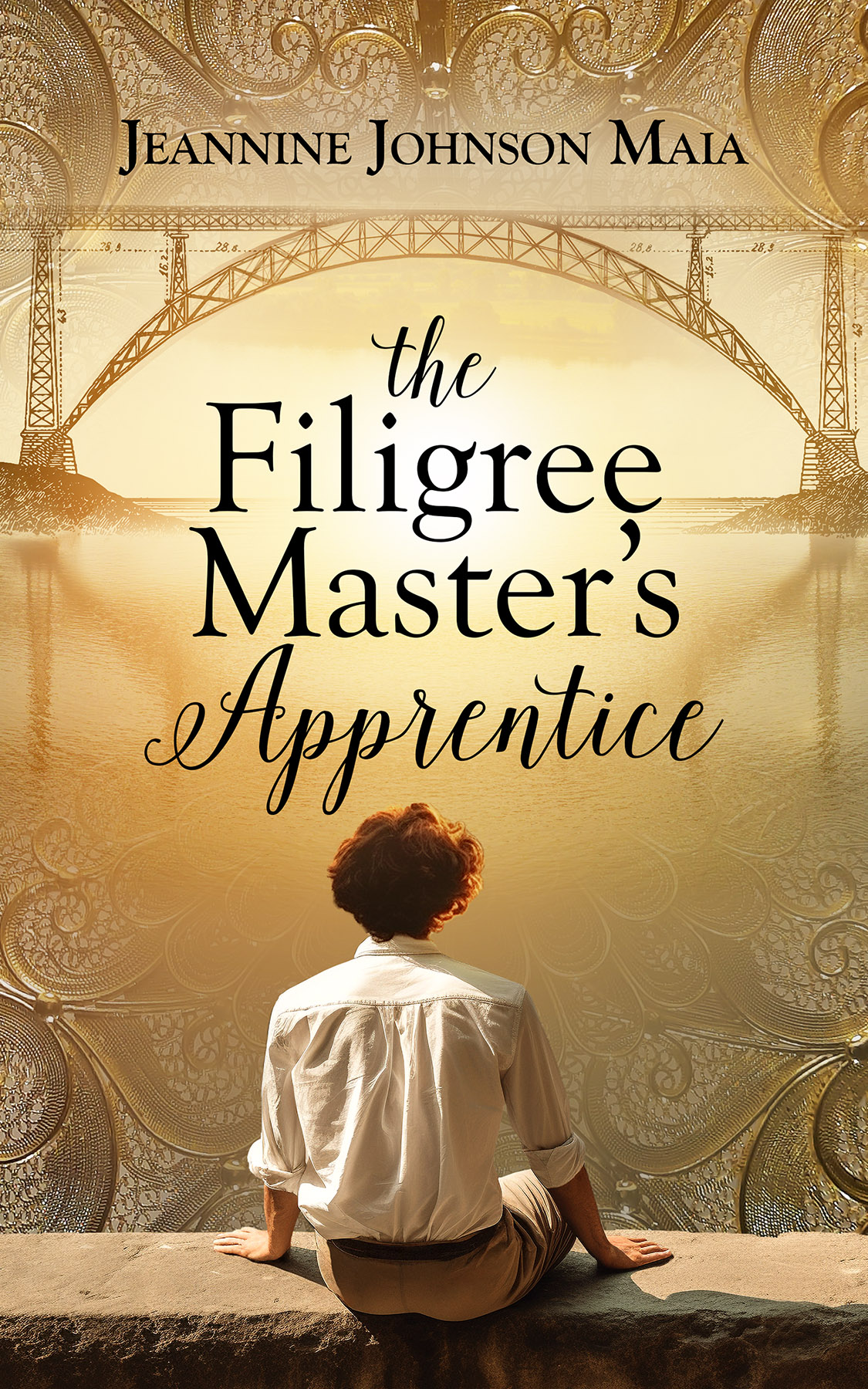 Portugal, October 1877: When 17-year-old Henrique is offered a job in Porto, he jumps at the opportunity to escape his harsh life among the vineyards of a Port wine estate. Behind him is a searing betrayal he wants to forget. Ahead is a once-in-a-lifetime opportunity to work in the elegant shop of a goldsmith in a city that's preparing to inaugurate a magnificent new bridge over the Douro River.
In Porto, though, the welcome he receives is far from friendly. As he struggles to make the city his own, he explores its sinuous streets, rubs shoulders with mapmakers and rabble-rousers, and begins to learn the delicate art of filigree-making.
When an unwelcome acquaintance from his past appears, dredging up old accusations of thievery, Henrique finds both his new life – and the bridge that symbolizes it – under threat. He must decide what he's willing to risk to save himself, his adopted city's illustrious new landmark, and maybe even Portugal's royal family.
Set in a city of merchants and workers, sailors and kings, the privileged and the poor, The Filigree Master's Apprentice is a story of resilience, friendship, and a young man's search for the person he wants to become.